Brussels made the absorption of EU funds that Hungary is entitled to subject to 17 conditions, and in December 2022, the European Commission adopted a partnership agreement with Hungary on the recovery and cohesion funds. However, the actual disbursement of a significant proportion of  these  funds is linked to the achievement of 27 'super-milestones', meaning that Hungary has not yet received part of the EU funds due to the country. Századvég has examined what the Hungarian adult population thinks about Brussels' policy regarding EU funds.
There is considerable social rejection of the withdrawal of EU funds
The Government of Hungary – as the December analysis of Századvég  pointed out – has been striving for months in dialogue with the European Commission to reach an agreement on the EU funds due to Hungary, but Brussels is blocking  a significant part of the actual payments by imposing new conditions. The practice of the leadership in Brussels is strongly opposed by the Hungarian public. According to research data, nearly three-quarters (74 percent) of Hungarians reject Brussels withholding EU funds that are rightfully due to their country.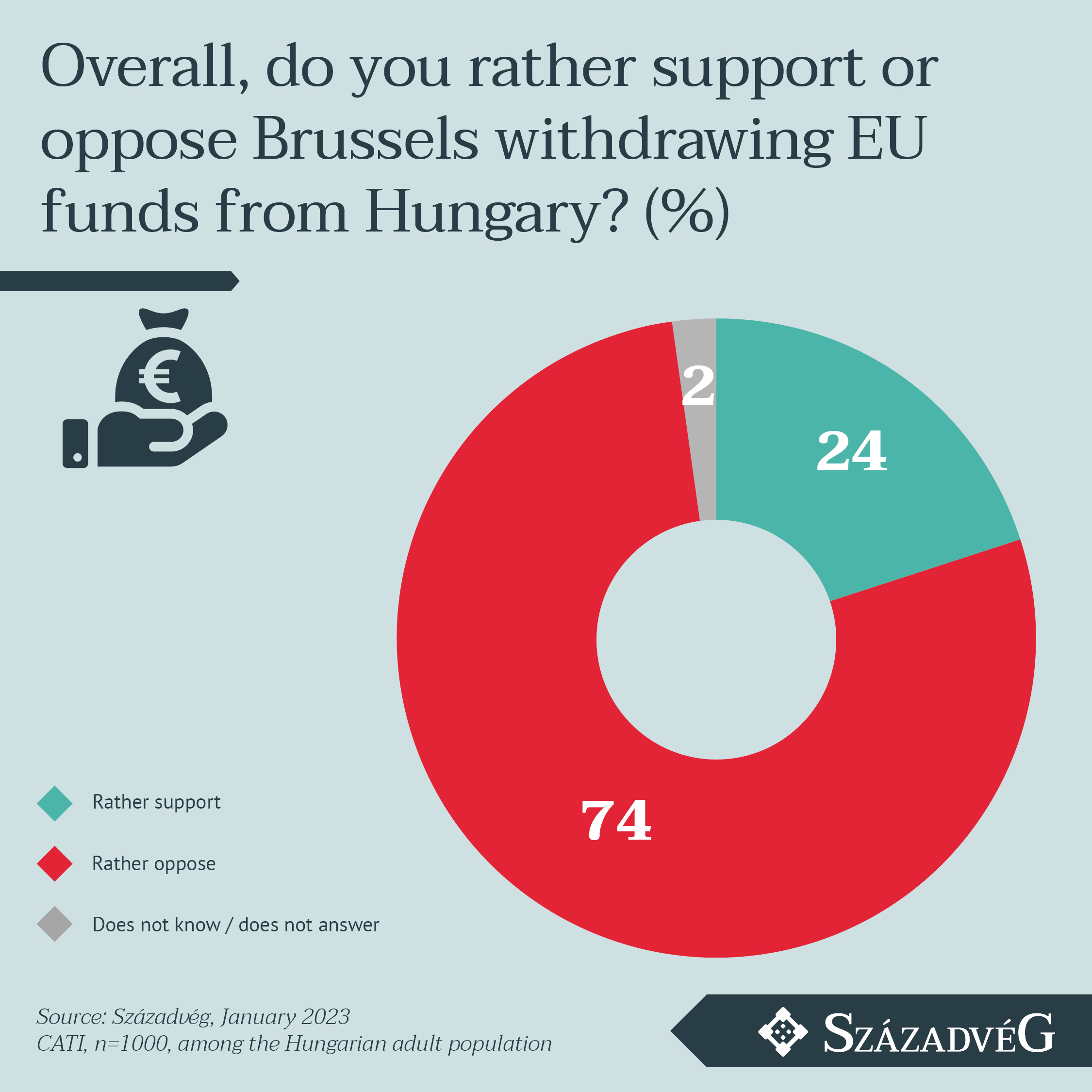 Similarly, 6 out of 10 respondents (60 percent) feel that Brussels is not actually seeking to reach an agreement or compromise on these resources, but to set an example by punishing Hungary.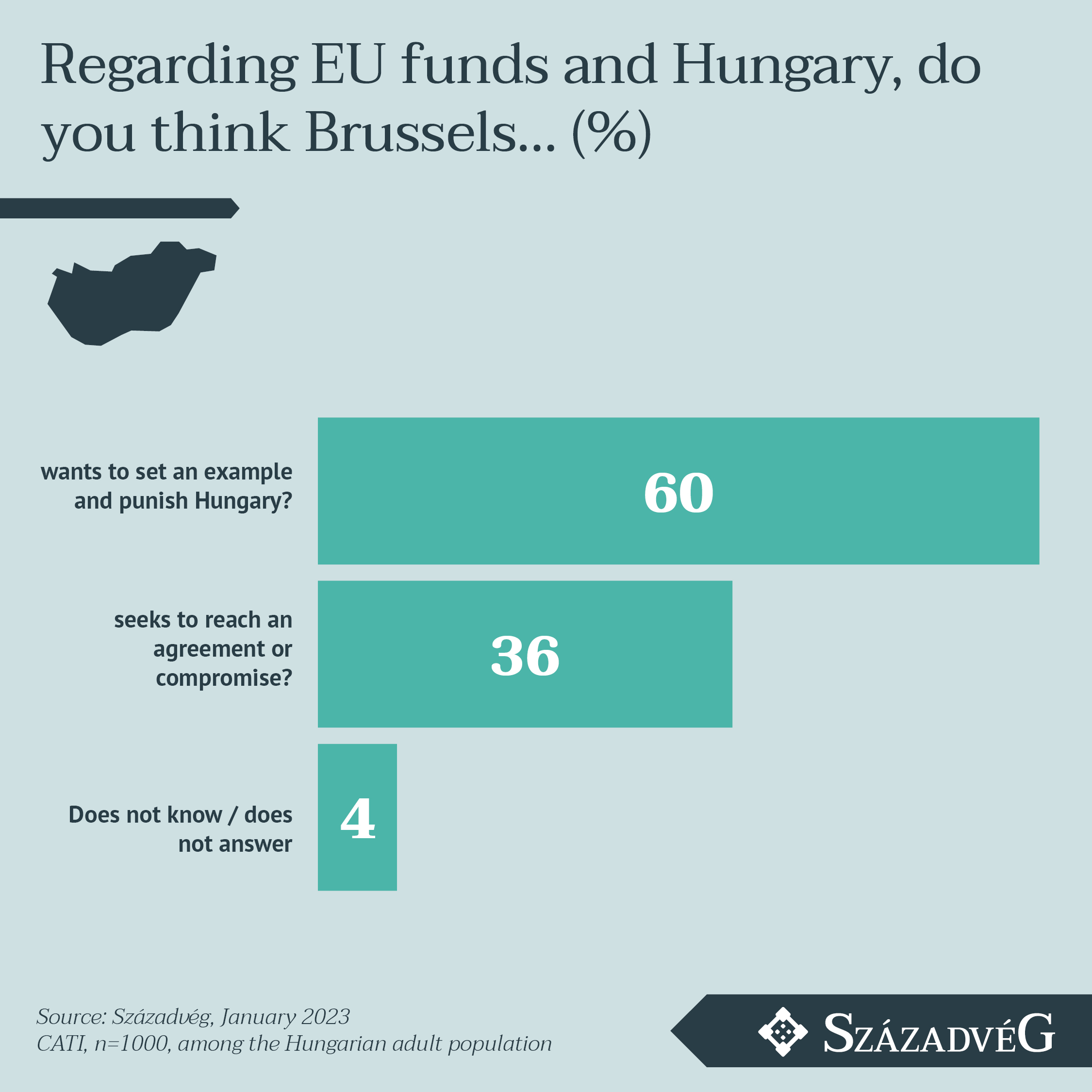 Brussels has different standards towards Member States
An important precondition for the effective functioning of the European Community would be that the leadership in Brussels does not discriminate against individual Member States, therefore the survey also covered the issue of double standards in the European Union. Almost two-thirds (64 percent) of Hungarians stated that there is a double standard in the European Union against Hungary and other Member States.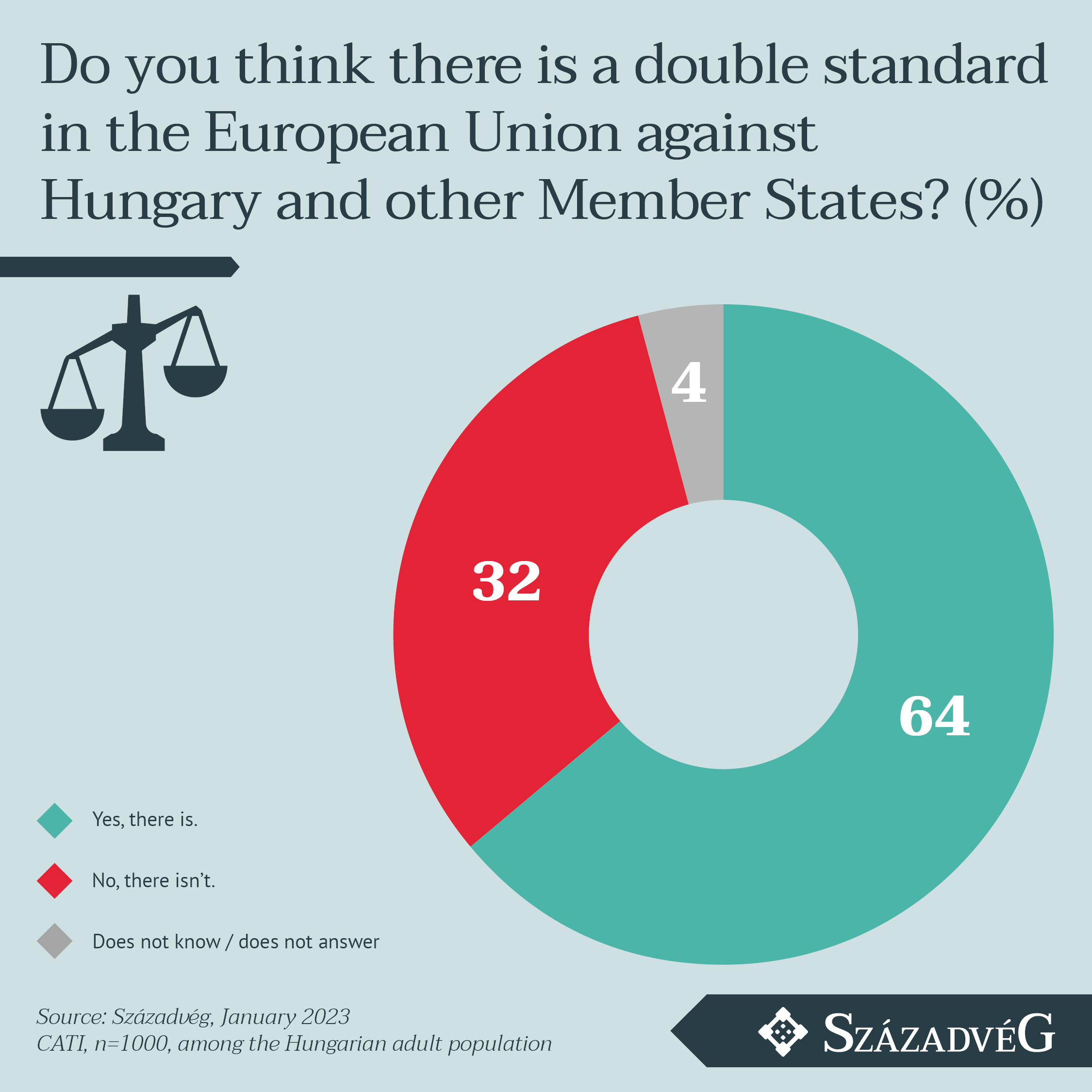 Methodology
CATI-method, n=1000, among the Hungarian adult population, data collection: January 2023